Airbus A220 for our Uyo to Abuja flights!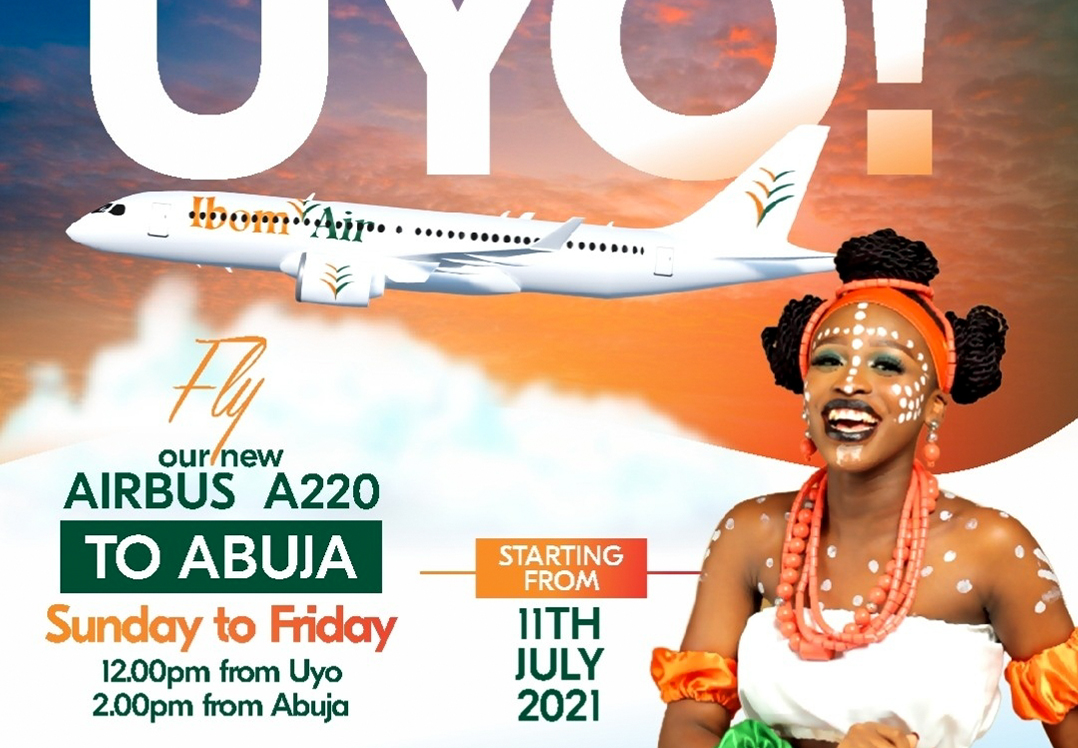 At Ibom Air, we are continue to stay committed to service excellence and providing our passengers with a bold, new flying experience. To this end we are encouraging you to fly our new Airbus A220 on the Uyo to Abuja flights as well as our Abuja to Uyo flights! The routes will be available on Sunday – Friday: 12pm (Uyo to Abuja) & 2pm (Abuja to Uyo).
Book your tickets online at www.ibomair.com.
We look forward to welcoming you on board!