Did You Know? Travel Tips for Travelling with Laptops & Other Valuable Items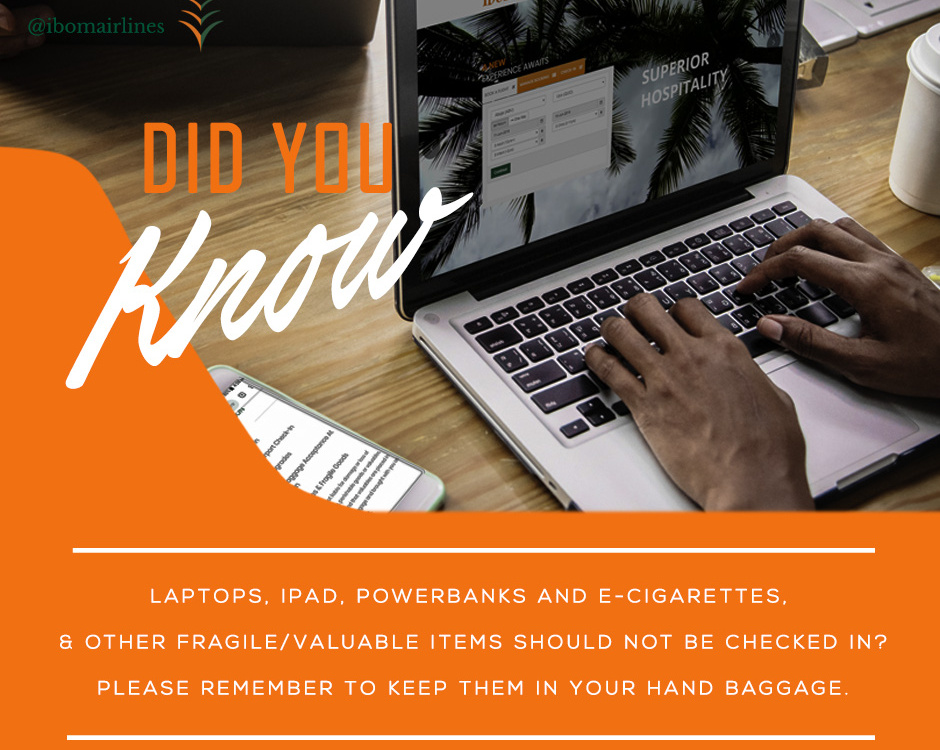 We are continuing our "Did You Know" series to help provide helpful and encouraging travel tips for all passengers flying Ibom Air to get you acclimated to our rules and regulations and ensuring you have a great travel experience.
As you may already know, we provide daily flights to Lagos for our Uyo travellers. There are a lots of reasons people travel to Lagos namely for business or pleasure. As such there are a large number of people travelling with laptops and other fragile items. While travelling with such items might be necessary for each flyer, so too is the risk of potential damage. If you are one of those people, there are a few precautions you can take to protect your items during the flight. First, make sure all of your items are within the carry-on bag limit. Next, pack everything in a hard-sided suitcase with a zipper closure so that it doesn't get lost or damaged.
First, always keep your laptop in your hand baggage. If it's not allowed, then check it as excess baggage. Second, if you carry an iPad or any other electronic devices with you on the plane, make sure they are fully charged before boarding – this will give them more power and protection from low-voltage shocks. And thirdly if you have a powerbank with you (for charging your phone), make sure to carry it in your hand baggage as well!