Ibom Air celebrates Akwa Ibom at 35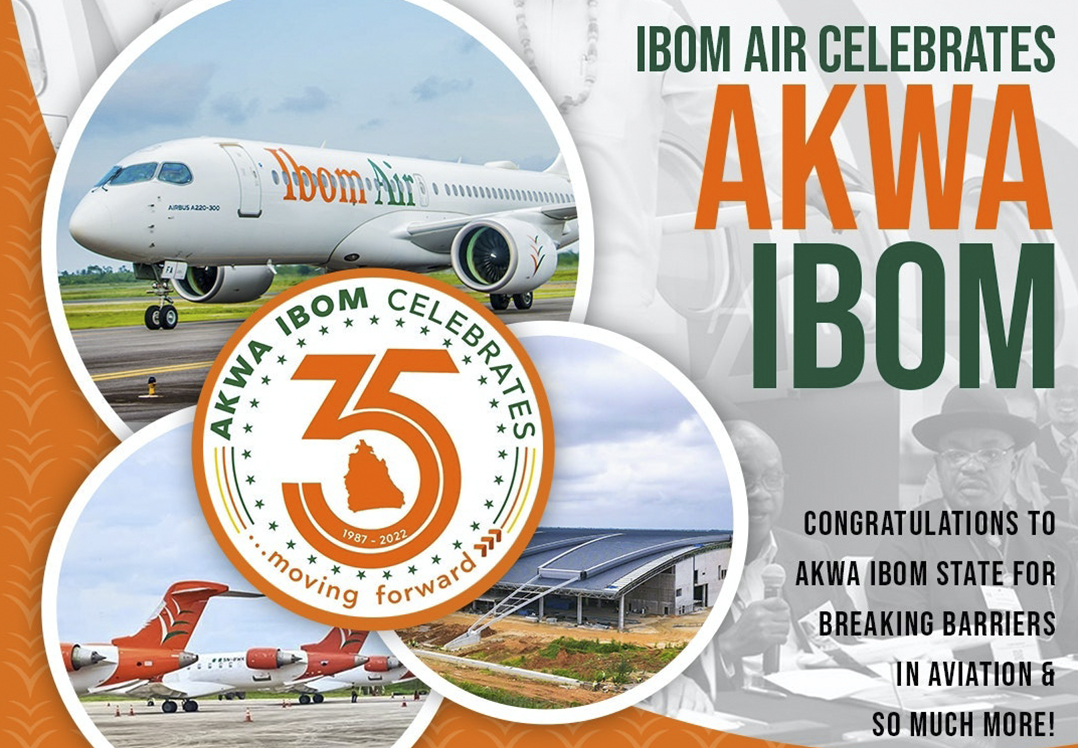 Congratulations to the people of Akwa Ibom State in celebrating its 35th anniversary! Since the launch of Ibom Air 3 years ago, it has become the state's flag bearer for progression in aviation and beyond. The airline has served as an inspiration to other states and locals who are looking to make progress in a multitude of industries. It has also opened more doors of possibilities and further economic development within Akwa Ibom State.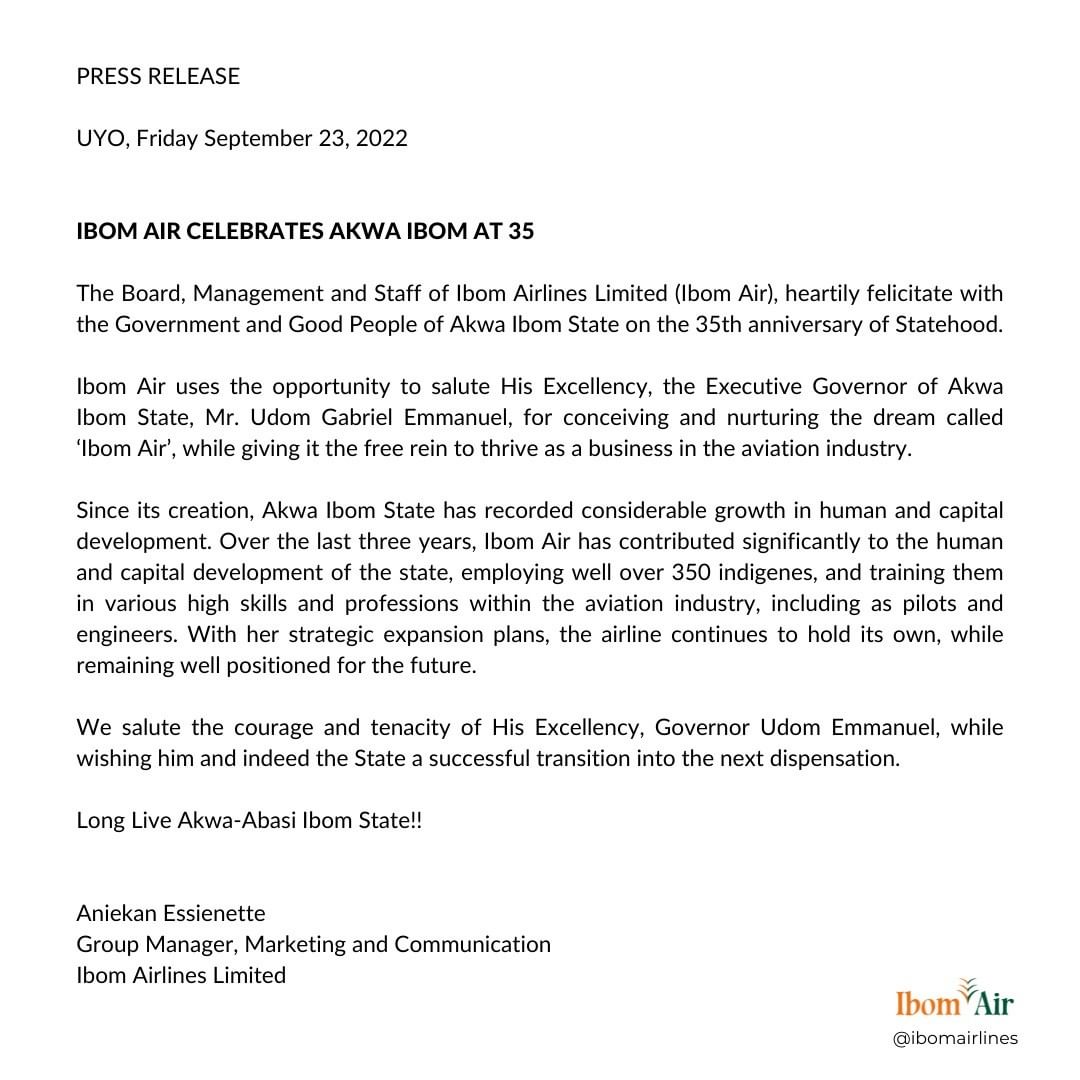 This milestone anniversary marks an instrumental step forward in an important journey that started many years ago. It is with great pride that we recognize the courage, resilience, and efforts of the people of Akwa Ibom State who pushed boundaries all throughout these past 35 years! We applaud you as you continue moving forward to even greater heights.
Happy Anniversary!!