Ibom Air Hits The Two Million Passenger Mark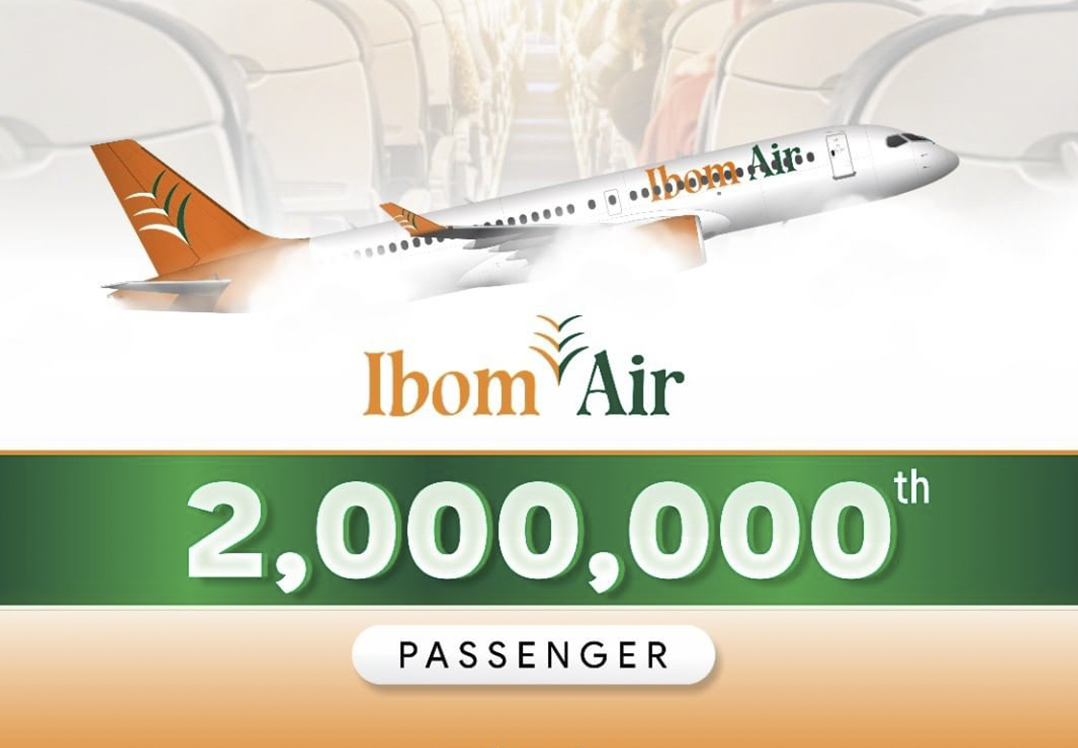 PRESS RELEASE
UYO, Friday December 16, 2022
Ibom Air hits the two million passenger mark
Ibom Air, this morning recorded its 2 millionth passenger. The airline's sophisticated algorithm had calculated that the milestone would be reached on the 16th of December. And the exact flight turned out to be the 11:30am Uyo to Lagos flight.
The management of Ibom Air, led by the COO, Mr. George Uriesi, were on hand to do the countdown to the 2 millionth passenger, who turned out to be Ms. Ifeoma Chiadika, a 22-year-old, fresh graduate of Communication Arts from the University of Uyo!
Congratulating Ms. Chiadika, the COO said "we congratulate you on emerging our 2 millionth passenger. Ibom Air greatly appreciates your patronage and we do not take any single one of our 2 million passengers for granted. We promise to continue to work hard to maintain the high standards that we have come to be known for and customers, like you, have come to expect of us."
Ms. Chiadika, the lucky passenger, was gifted with a premium return ticket and a certificate of recognition as Ibom Air's 2 millionth passenger!
About Ibom Air
Ibom Air is a limited liability company wholly owned by the Akwa Ibom State Government, which aims to set the standard as an Airline of choice for passengers by focusing on schedule reliability, on-time departures, and excellent service. It has a fleet of seven Aircraft: five (5) Bombardier CRJ 900 and two (2) Airbus A320-300, covering seven (7) destinations.
Signed,
Aniekan Essienette
GM Marketing and Communication
Ibom Air