Tips For A Smooth Flying Experience On Ibom Air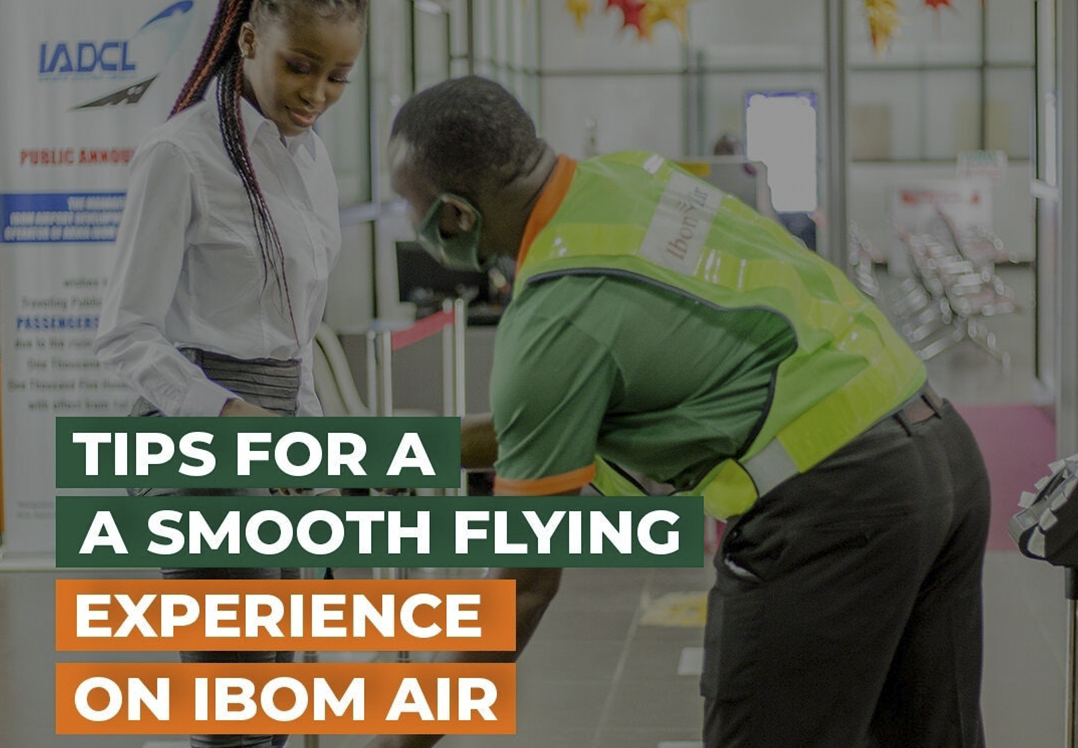 🔸️ Online Check-In
– Online check-in opens 24 hours to scheduled time of flight departure.
– Online check-in closes 2 hours to scheduled time of flight departure.
– Visit: www.ibomair.com/check-in
🔸 Baggage Allowance
– Economy Cabin: 20kg total baggage weight.
– Premium Economy Cabin: 30kg total baggage weight.
– Excess Baggage charges are ₦500 per extra kilogram.
– Visit: www.ibomair.com/baggage
🔸️ Wet/Frozen Goods
– Wet/Frozen goods must be contained and zipped within an insulated freezer bag with aluminium lining.
– Properly packed freezer bag must also be professionally wrapped at the airport after security check.
– Note: Coolers and such similar containers are not acceptable for carriage.
– Visit: www.ibomair.com/faqs
🔸️ Arrive Early:
Passengers are advised to arrive at the airport at least 1hr 30 mins before the scheduled flight departure time.
🔸️ Mask & ID
– Keep your mask on as COVID protocols are still in effect onboard Ibom Air until further directives from the Nigerian Civil Aviation Authority.
– In order to board any of our flights, a valid government issued or company issued photo ID is required for all passengers.
– Visit: www.ibomair.com/faqs
🔸️ Have a great flight!
Book your tickets online at www.ibomair.com.
We look forward to welcoming you on board!