Our Sincere Apology For Flight Cancellations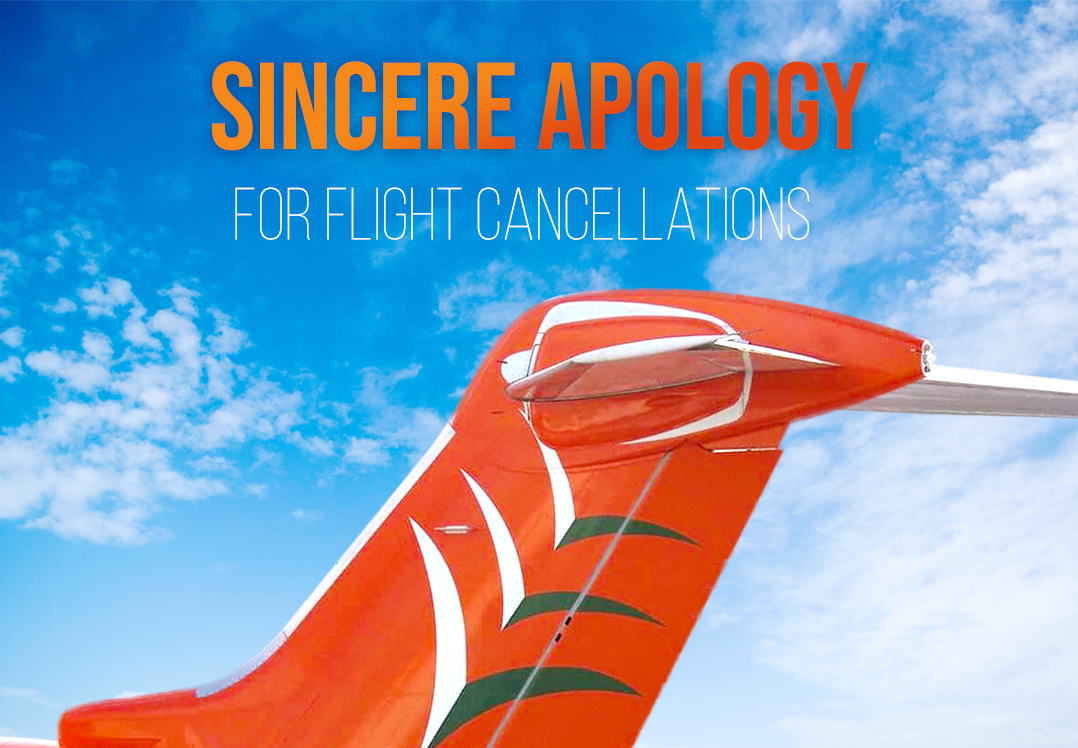 Abuja to Calabar and Calabar to Lagos: Dateline 01 April 2021
We try hard,
We really do…
But like all human endeavors, we will fall short sometimes and for this fall, we are truly sorry!
At Ibom Air, our commitment to our customers is schedule reliability, on time departures and excellent service. 99% of the time, we do just that. But once again earlier today, we fell short! Our aircraft scheduled to operate our flight Q1501 from Abuja to Calabar and then on from Calabar to Lagos, developed a technical snag on ground Abuja. Our best efforts to resolve the snag in good time failed, forcing us to have no choice but to cancel both flights.
We sincerely apologize for the huge inconvenience we know this has caused our highly valued customers, especially as it comes on the first day of a new month following a month in which we delivered excellent operational results, and worse still, at the start of one of the most important holiday weekends of the year! We are truly sorry!!!
It is our priority to make safety and service quality of paramount importance in our deliverables to our customers. We do consider the patronage of our customers an extraordinary privilege and one we do not take lightly or for granted.
We are busy rescheduling these flights and making every effort to recover our esteem in the minds and hearts of our passengers affected by this sad event.
Our priority now is to strive to make up for it by trying even harder going forward
Signed,
Ibom Air Management