Additional Flights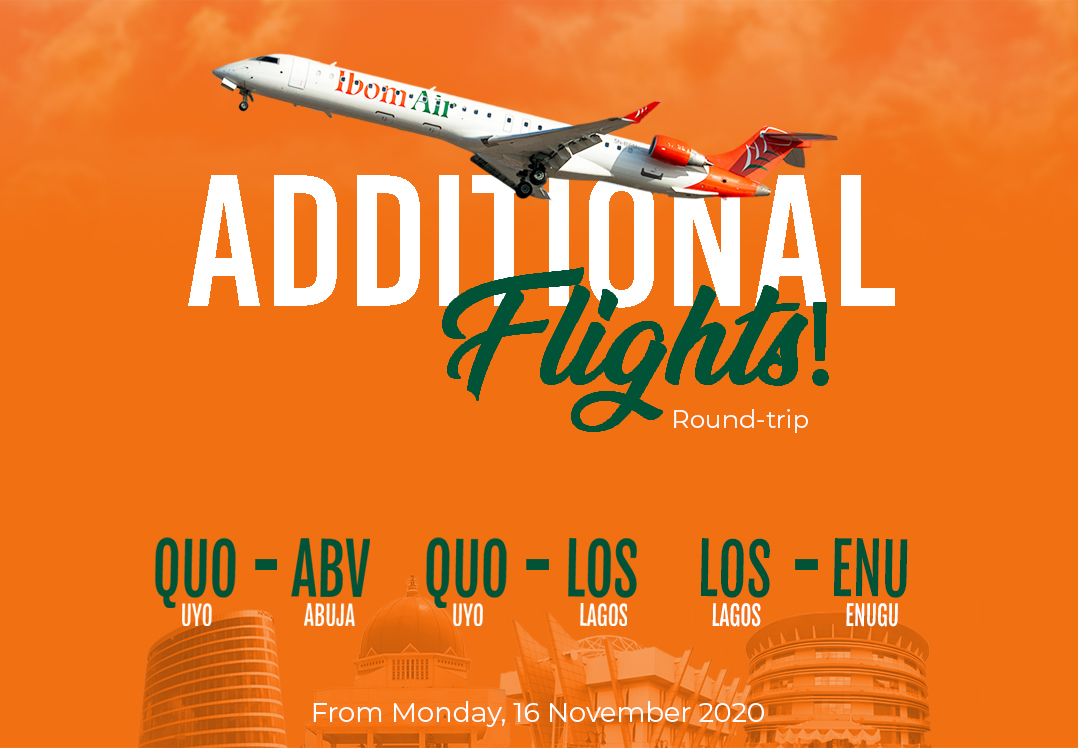 ANNOUNCEMENT:
From Monday, November 16, 2020, we're adding additional flights to better serve you!
UYO
We're adding a 3rd round-trip flight between Uyo & Abuja and Uyo & Lagos on Mondays and Fridays.
ENUGU
We're adding a 2nd round-trip flight between Enugu & Lagos on Monday, Friday and Sunday evenings.
Visit www.ibomair.com (link in bio @ibomairlines) for flight schedules & online booking.