Our Sincere Apologies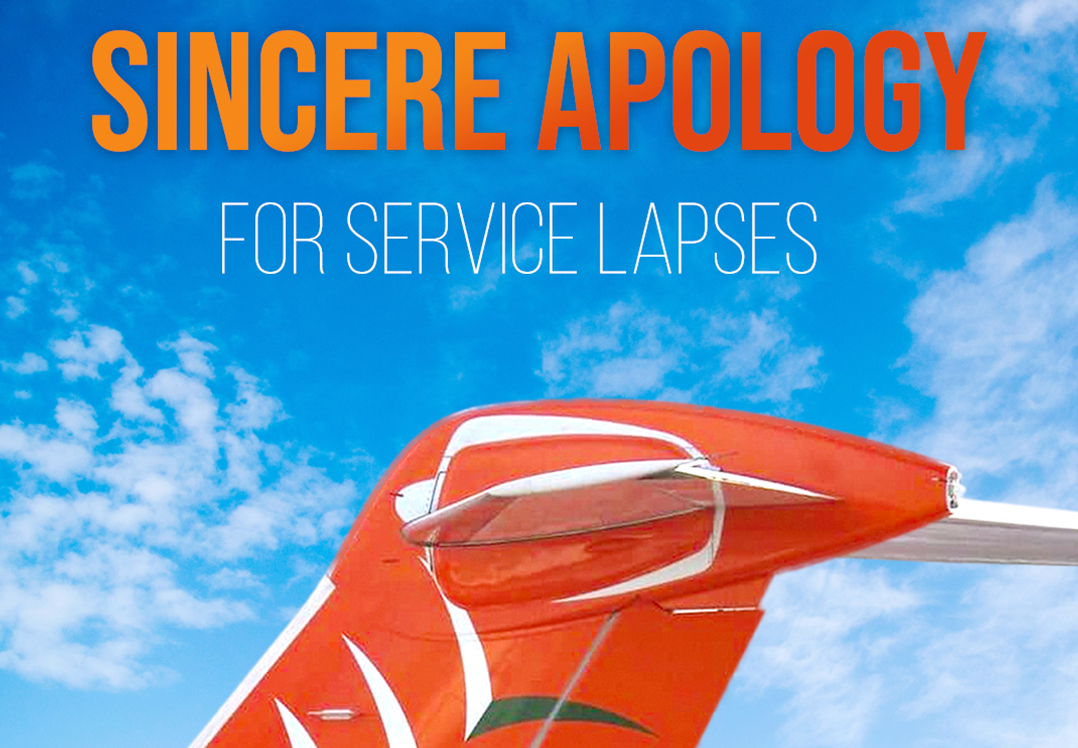 Dear Customers,
Ibom Air wishes to sincerely apologize to you, our valued customers for the long response times experienced in the last week, as you tried to contact our customer service centre, to ask questions and make changes to your flight bookings.
The numerous curfews imposed at several of our destinations, significantly disrupted our flight program, leading to an unprecedented surge in calls and emails to the contact centre. Unfortunately, in spite of our best efforts, the sheer volume of these customer requests overwhelmed the contact centre.
Words cannot express how truly sorry we are for the inconvenience, anxiety and frustration that this must have caused you. We are especially saddened at Ibom Air because we take particular pride in our proposition to you of schedule reliability, on-time departures and excellent service. We know that we have struggled to deliver on this promise this past week, but we have learnt from it and are making the necessary adjustments to our system to be better prepared for such an eventuality in future.
Rest assured that as the curfews ease entirely across the States, we will be back to our regular schedule and level of service delivery that you have come to know and trust us for.
Signed,
Ibom Air Management