Ibom Air Updates Saturday Flights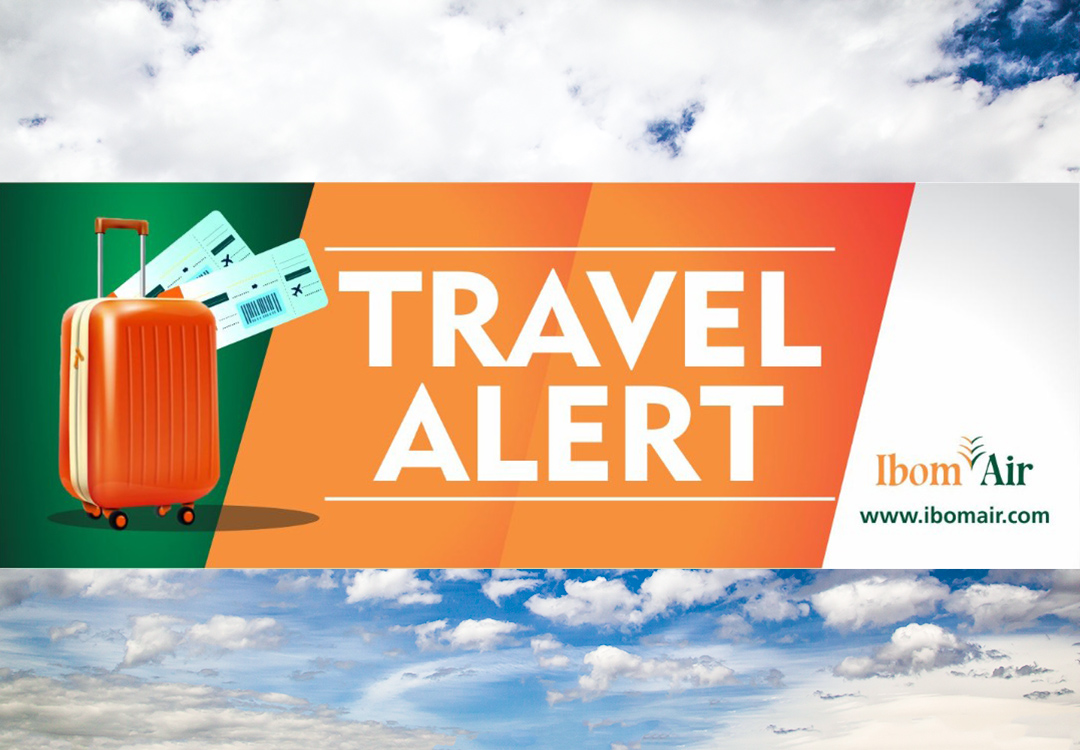 Dear valued customer,
We truly apologise for any inconveniences caused by our flight cancellations due to various imposed state curfews. We are pleased to announce the resumption of flights on some of our routes starting from tomorrow, Saturday, October 24, 2020.
Tomorrow, we'll be operating 2 flights on each of the following routes:
➡️ Uyo – Abuja: 9:15am & 2pm
➡️ Uyo – Lagos: 9am & 2:15pm
➡️ Abuja – Uyo: 11:15pm & 4pm
➡️ Abuja – Lagos: 12pm & 2pm
➡️ Lagos – Uyo: 11am & 4:15pm
➡️ Lagos – Abuja: 10am & 12pm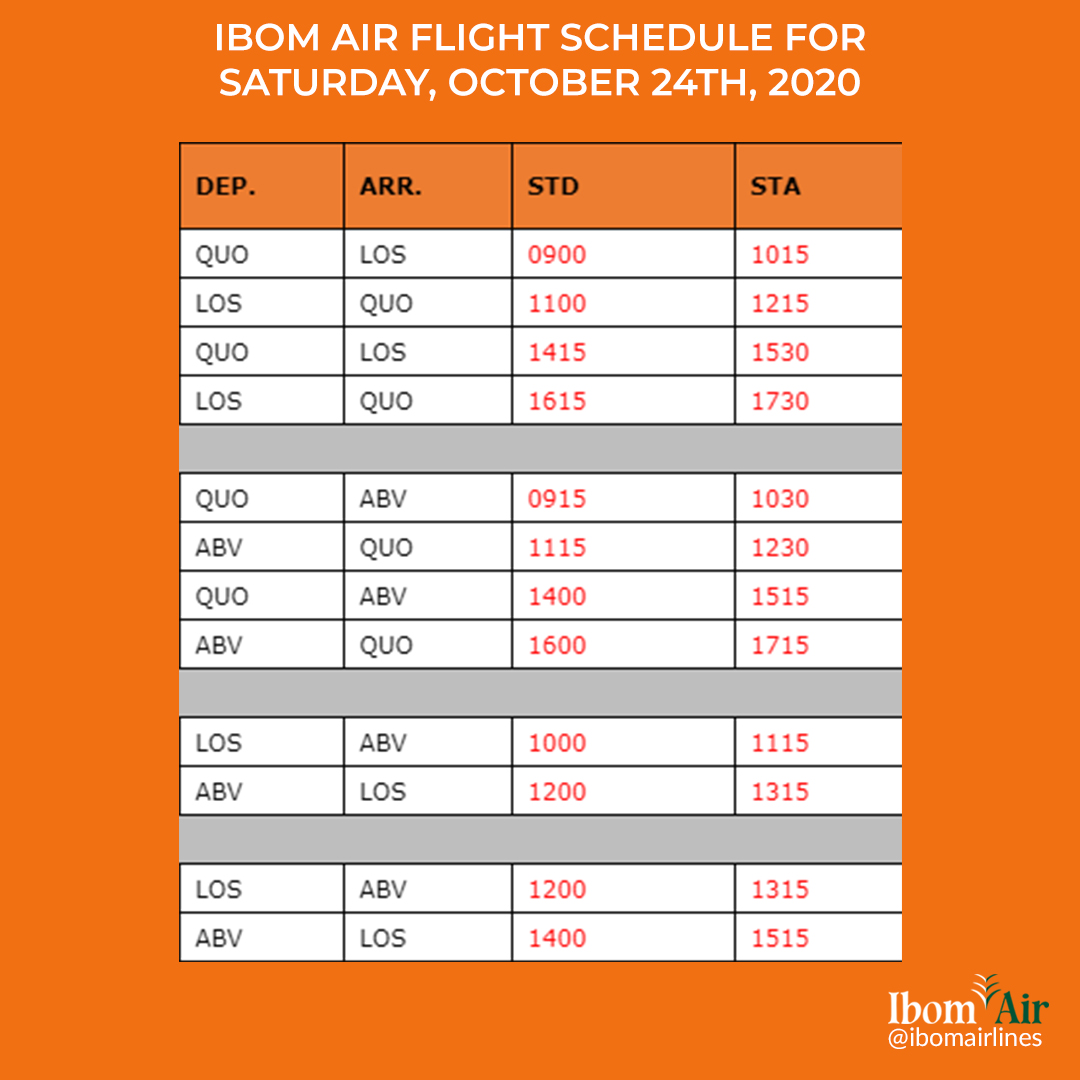 For all cancelled flights, please contact us to reschedule at no additional cost to you.
EMAIL:
reservations@ibomair.com
CUSTOMER SERVICE PHONE NUMBERS:
(7:00am – 5:00pm)
0703.670.2371
0901.515.1780
0708.579.8966
0708.925.0866
Please stay tuned for further updates on when flights to our remaining routes will resume.
Thank you