AVIATION BUSINESS JOURNAL: Ibom Air's New Airbus A220s Begin Domestic Service In Nigeria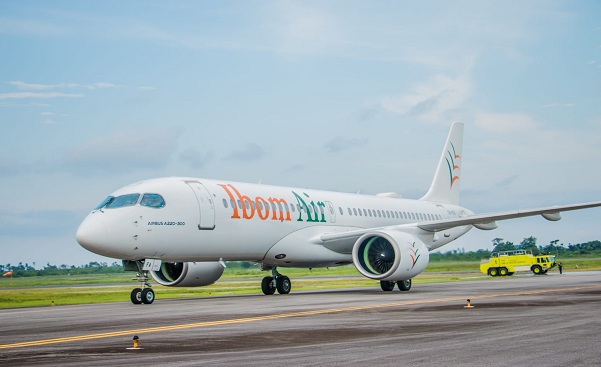 (Original article published on AviationBusinessJournal.aero)
Ibom Air said its two new Airbus A220 aircraft will hit the skies soon, bringing much needed capacity, more comfort, enhanced safety and increased reliability to the domestic air travel market.
According to Ibom Air, both new leased aircraft are the result of the its decision to fast track fleet development plan in order to respond to a surge in passenger numbers, which stretched the capacity of its CRJ900 fleet to the maximum. With the arrival of both leased jets, the airline is now able to provide the much-needed capacity sought by its fast-increasing clientele.
Read the full article.