Introducing our next stop: Port Harcourt!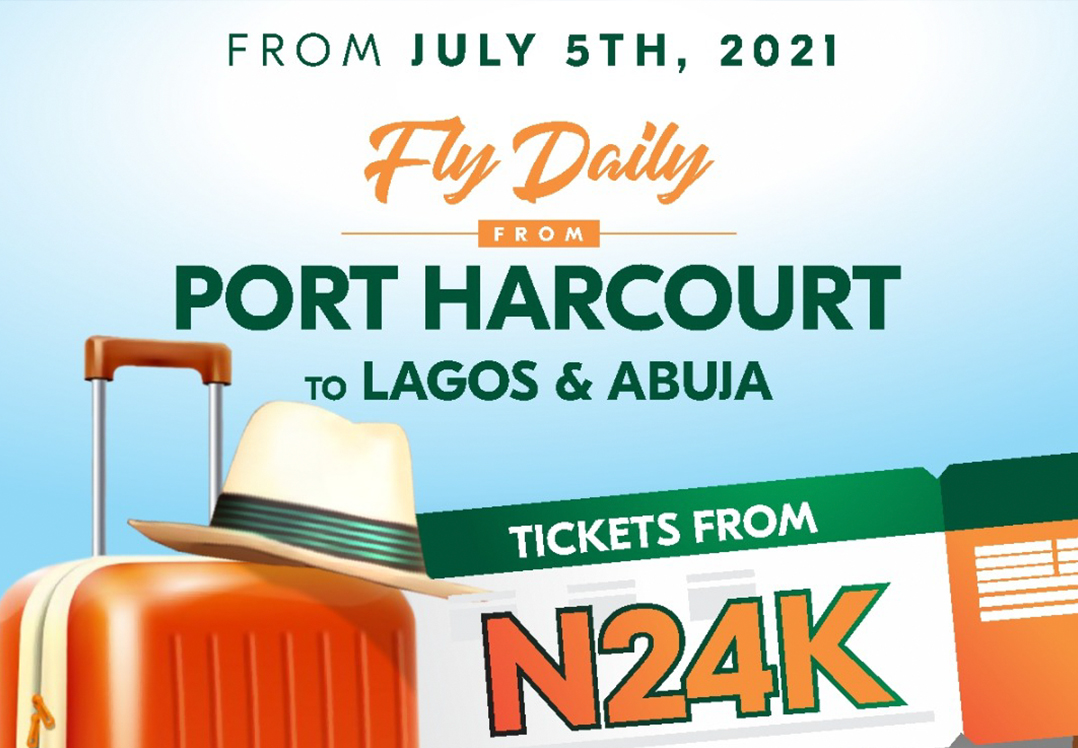 Ibom Air Set to Commence Daily Commercial Flights from Port Harcourt to Lagos and Abuja, July 5th
We are excited to announce commencement of daily commercial flights from Port Harcourt to Abuja and Lagos starting July 5th, 2021. Once again, Ibom continues to expand our and service excellence to the wonderful Garden City of Nigeria, making Port Harcourt becomes our 6th domestic destination.
Tickets available from ₦24K (one-way). Get your ticket before they sell out!