Claim Your Missing Gold Stars on Ibom Flyer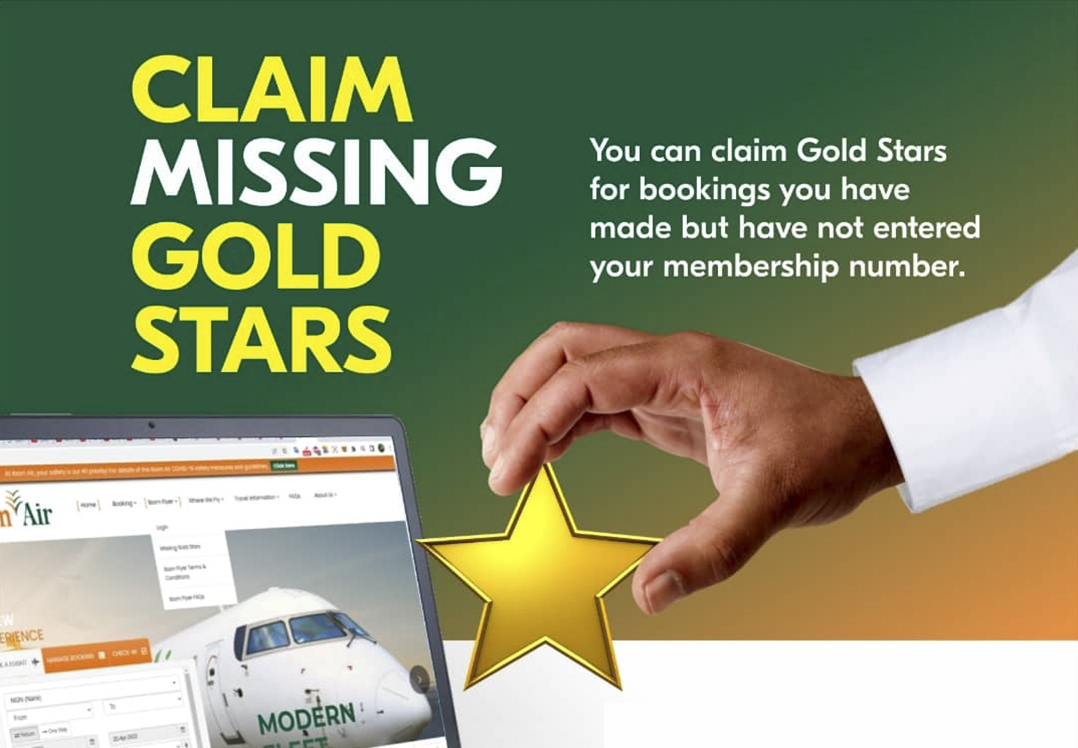 Did you know? You can claim Gold Stars for bookings you have made but have not entered your membership number.
Just fill the 'Claim Missing Gold Stars' form on our website at www.ibomair.com/ibomflyer-missing-gold-stars
If you're not already a member, you can enroll today at www.ibomair.com/ibomflyer and start enjoying exclusive benefits as you fly with Ibom Air.