July 2022 On-Time Performance Reporting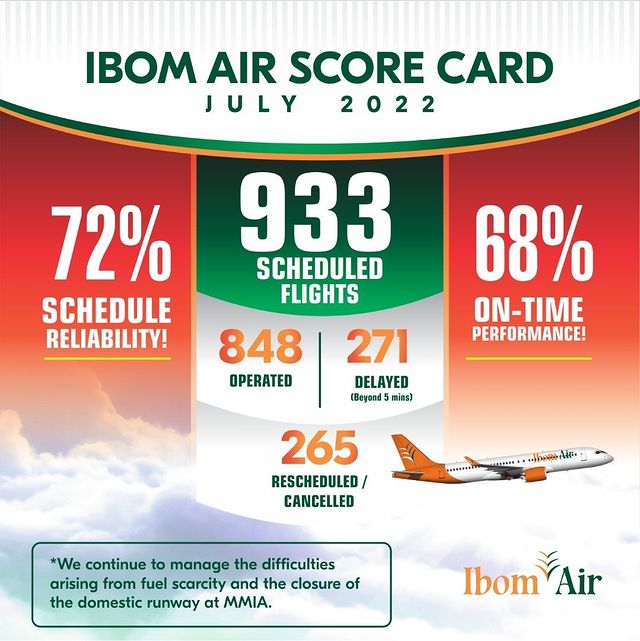 Scheduled Flights: 933
Flights Operated: 848
Delayed Flights: 271
Rescheduled/Cancelled Flights: 265
Schedule Reliability: 72%
On-Time Performance: 68%
We continue to manage the difficulties arising from fuel scarcity and the closure of the domestic runway at MMIA.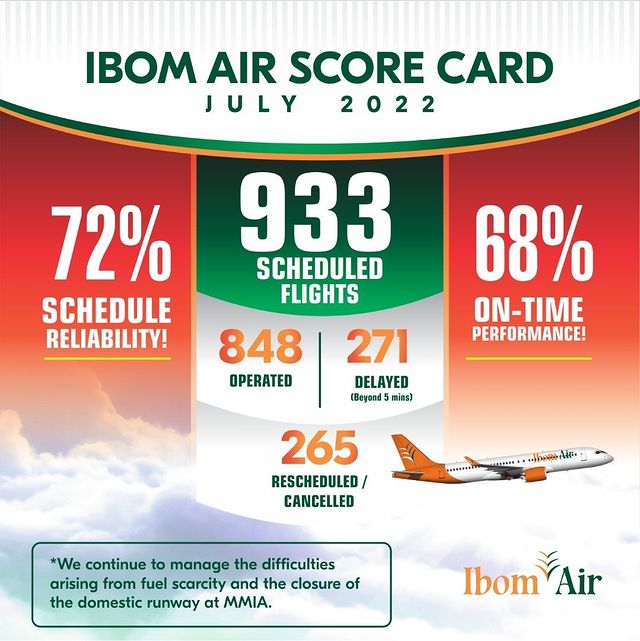 We will continue to work hard to surmount the recent challenges in order to meet our promise to you of schedule reliability and on-time performance.
Thank you for choosing Ibom Air for your travels. We truly appreciate your patronage.
For our previous visit our On-Time Performance Statistics page.