Ibom Air COVID-19 Press Release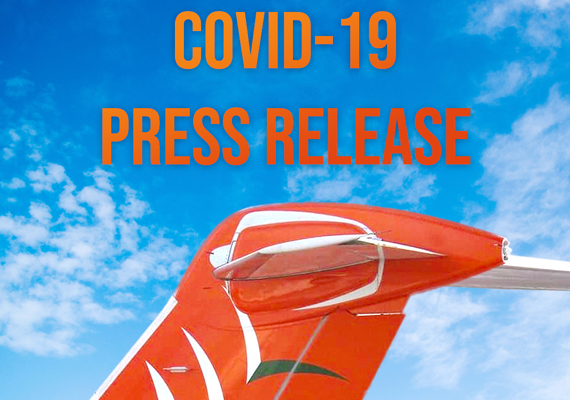 Dear Valued Customer,
In these unprecedented times, with the emergence and spread of COVID-19 (Coronavirus) around the world, we at Ibom Air would like to reassure you that we are taking our responsibility to respond to the situation with the necessary precautions and safeguards very seriously. Please rest assured that we are working diligently to assist with efforts to contain and prevent the further spread of the virus in Nigeria and beyond.
Our commitment to you is that, while we continue to offer our full capacity and suite of services to the public, we will continue to take guidance from the Nigerian Civil Aviation Authority, the Nigerian Health Authorities, the World Health Organisation and all relevant local and international authorities for disease control and prevention.
We promise to maintain the highest standards and efforts to ensure a safe travel experience for all our customers and employees. These efforts include, but are not limited to:
Frequent hand-washing & hand sanitizing.
Frequent disinfecting of our sales kiosks, check-in counters and boarding gate areas.
Frequent sanitizing of catering equipment and all in-flight service items.
Intensified aircraft cleaning processes using high-grade disinfectants.
As soon as we know anything new that may affect you or our services as it relates to the COVID-19 (Coronavirus), we promise to let you know immediately. Meanwhile, we ask that you continue to adhere to the key prevention strategies that have emerged around this phenomenon, including regularly washing hands, using hand sanitizers, not shaking hands, not touching your face and maintaining social distance whenever possible.
Your safety continues to be our #1 priority always! Thank you for choosing Ibom Air for your travels.
Best regards,
From all of us at Ibom Air