ANNOUCEMENT: Temporary Reduction in Capacity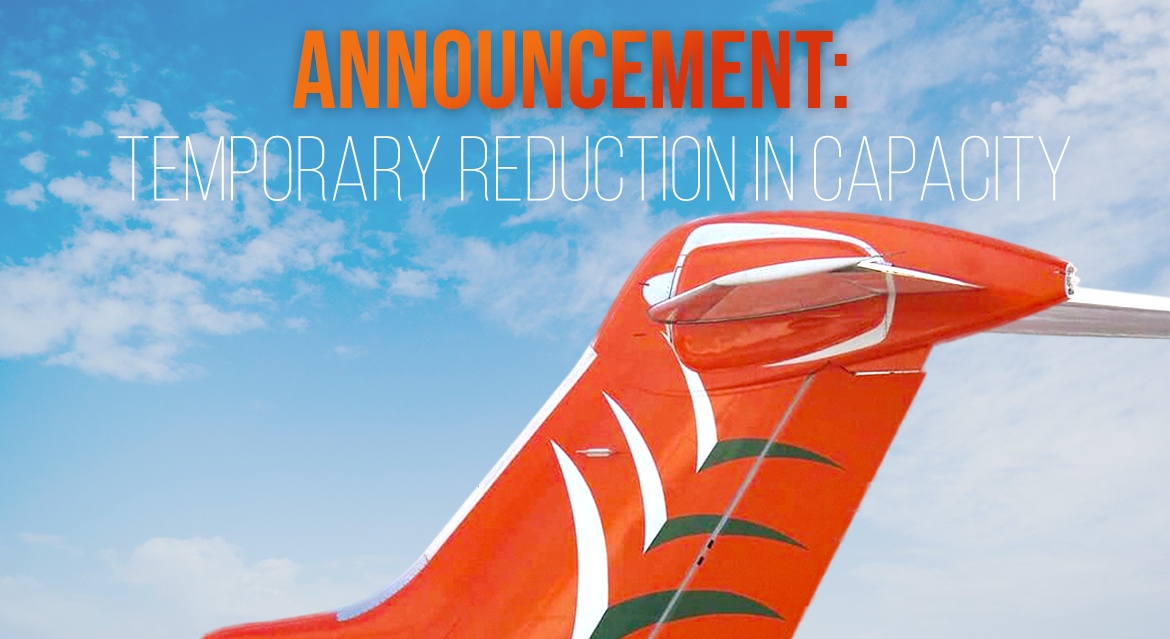 Dear Valued Customer,
Beginning from Wednesday March 25, 2020, Ibom Air will operate at only 64% of its schedule capacity, cutting out 36% of its flights.
This is in response to the effects of the Covid-19 coronavirus pandemic, which has significantly reduced domestic passenger demand. The airline commits to accommodate every passenger who is already booked on any flight affected by this schedule change on other Ibom Air flights of their choice.
While looking forward, along with all Nigerians, to the end of this pandemic and a return to our full capacity, Ibom Air promises to continue to deliver the schedule reliability, on-time departures and superior customer service our customers have come to rely on.
Signed
Ibom Air Management