Enugu flights start Sept 14th!!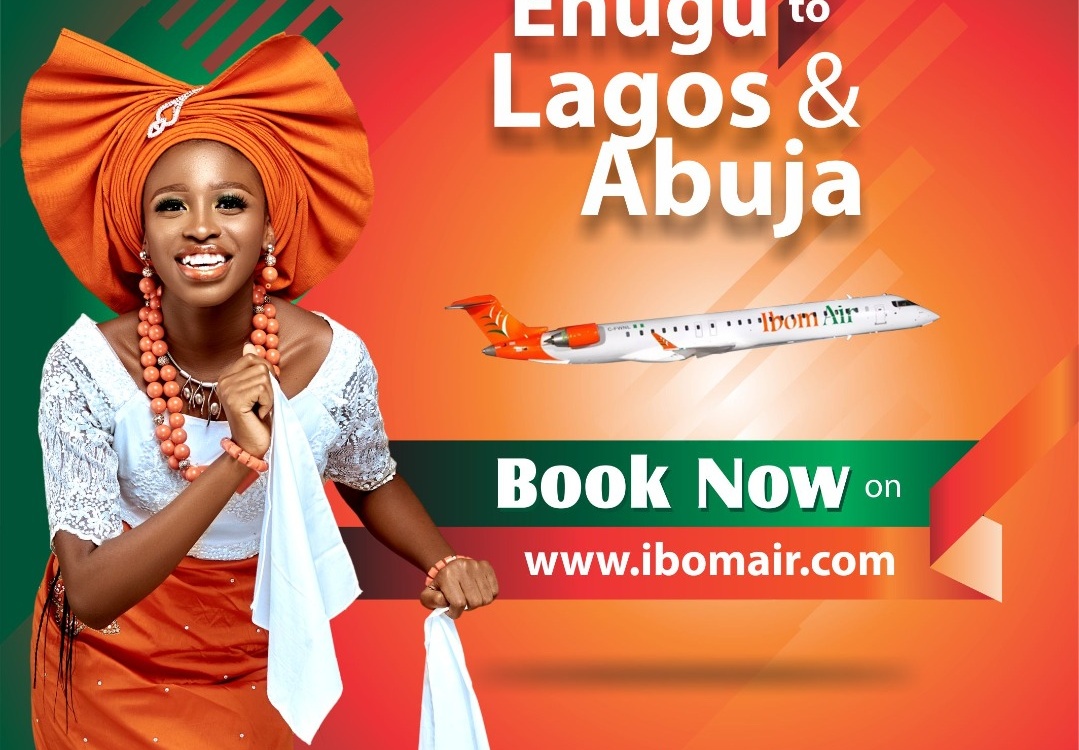 Ibom Air Set to Commence Daily Commercial Flights from Enugu to Lagos and Abuja, September 14th
The nation's fastest growing airline, Ibom Air, is set to commence daily commercial flights from Lagos and Abuja to Enugu, from Monday September 14th, 2020. This is a significant milestone for the airline which began operations last year and presently flies to 4 major cities in Nigeria including Abuja. Enugu becomes the airline's 5th domestic destination.
On the the introduction of the service, Ibom Air's Chief Operating Officer (COO), Mr. George Uriesi, revealed that travelers to and from Enugu will be treated to the excellent service and hospitality Ibom Air has become known for. He said "the launch of our Enugu flights from Lagos and Abuja is part of our organic expansion program. Our aim is to be able to offer our trademark experience of schedule reliability, on-time departures and excellent service to a wider pool of domestic travelers across the country". He also said that the airline will be deploying its latest, state-of-the-art Bombardier CRJ900 aircraft to service the route.
The COO further assured that "safety and customer satisfaction are at the centre of Ibom Air's operations and we will continue to work hard to meet and exceed the expectations of our teeming customers, so that they see us as their airline of first choice by all parameters".
Ibom Air, whose shareholder is the Government of Akwa Ibom State, began operations in June 2019. Within just over one year of its existence, the airline has elevated and redefined domestic air travel within Nigeria, connecting the federal capital Abuja, with financial hub Lagos, Akwa Ibom Capital Uyo, leisure destination, Calabar and now the South East hub of Enugu. With its fleet of five new-generation Bombardier CRJ900 regional jets, Ibom Air sports the youngest average age fleet of any domestic carrier in the country.