Ibom Air is Back in The Skies!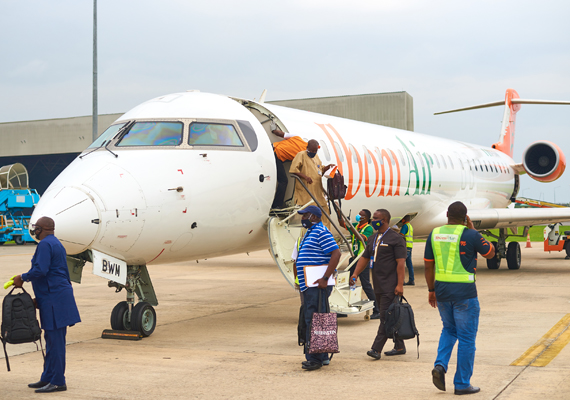 Yesterday July 8th, 2020, after 102 days on the ground, Ibom Air resumed scheduled daily flights between Lagos & Abuja.
10 days ago, on Tuesday June 30, 2020, the NCAA inspection team flew into Akwa Ibom on Ibom Air for a test run of Victor Attah International Airport's Post COVID-19 Arrival & Departure Protocols. The 14 man team, included the Team Lead, Asst Team Lead, Aerodrome, Air Navigation, AVSEC, Air Transport Regulation, Consumer Protection & Fire Inspectors. We are thankful for a successful test run & are eagerly looking forward to the reopening of Victor Attah International Airport tomorrow, July 15, 2020.