Next Stop: Calabar!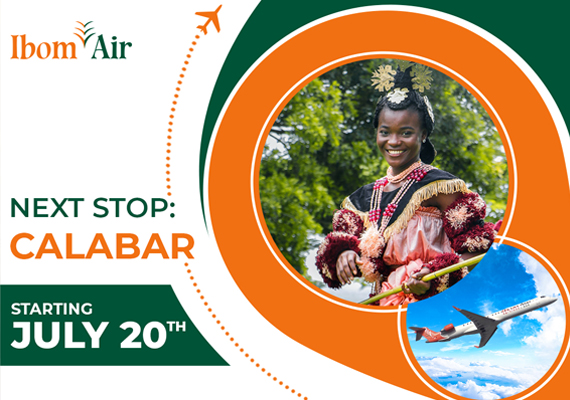 With great excitement, we announce Ibom Air's newest destination, the Paradise city of Calabar!
Beginning from Monday the 20th of July 2020, Ibom Air will fly from Lagos and Abuja to & from Calabar daily, bringing our trademark schedule reliability, on-time departures and superior service to our customers on this route!
At Ibom Air, we are totally driven by the desire to bring pleasure and pleasantness back into flying. That's why we are pleased to be able to offer our Calabar-bound passengers the experience of air travel in comfort, convenience and style!
Whether you're traveling to Calabar for business or pleasure, welcome on board Ibom Air and enjoy the 'new experience'!
Book your flights now at www.ibomair.com to access our special start-up fares.
CALABAR… Ediye obio mi!
See you on board!!!