Fly Yenagoa to Abuja and Lagos!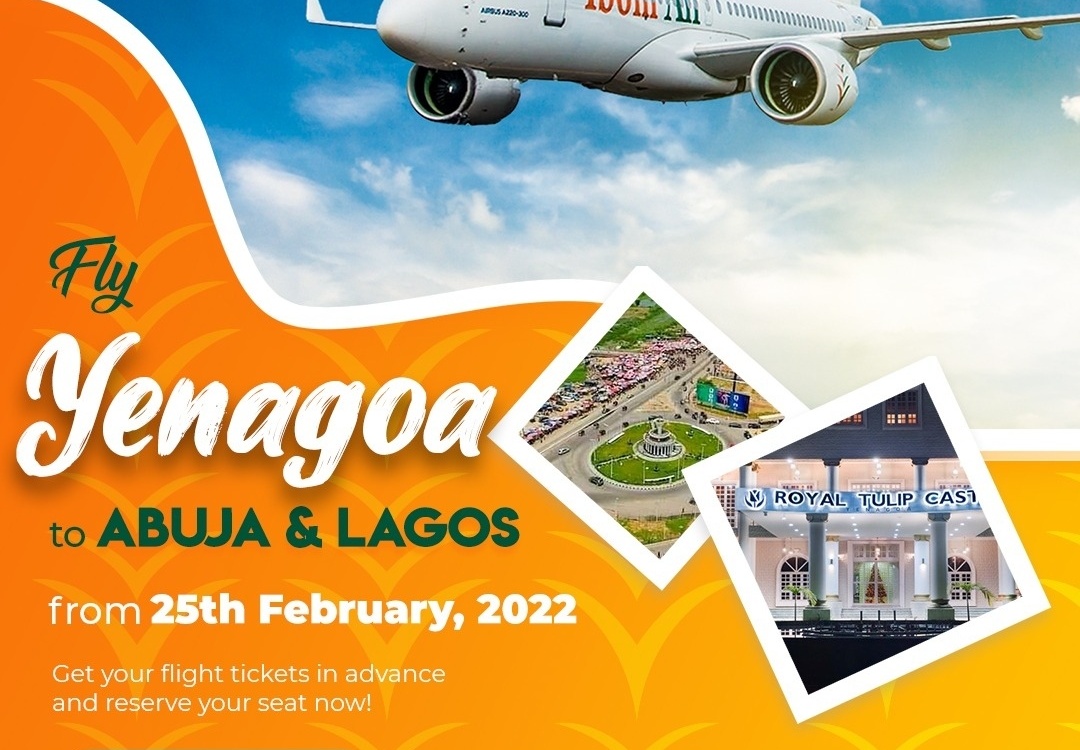 Our new destination Yenagoa, Bayelsa is now open for booking! Book now for flights from Yenagoa to Abuja & Lagos and from Abuja & Lagos to Yenagoa.
Visit www.ibomair.com to book your tickets in advance and reserve your seat.
Daily flights start from February 25, 2022.
We look forward to welcoming you on board!