December 2021 On-Time Performance Reporting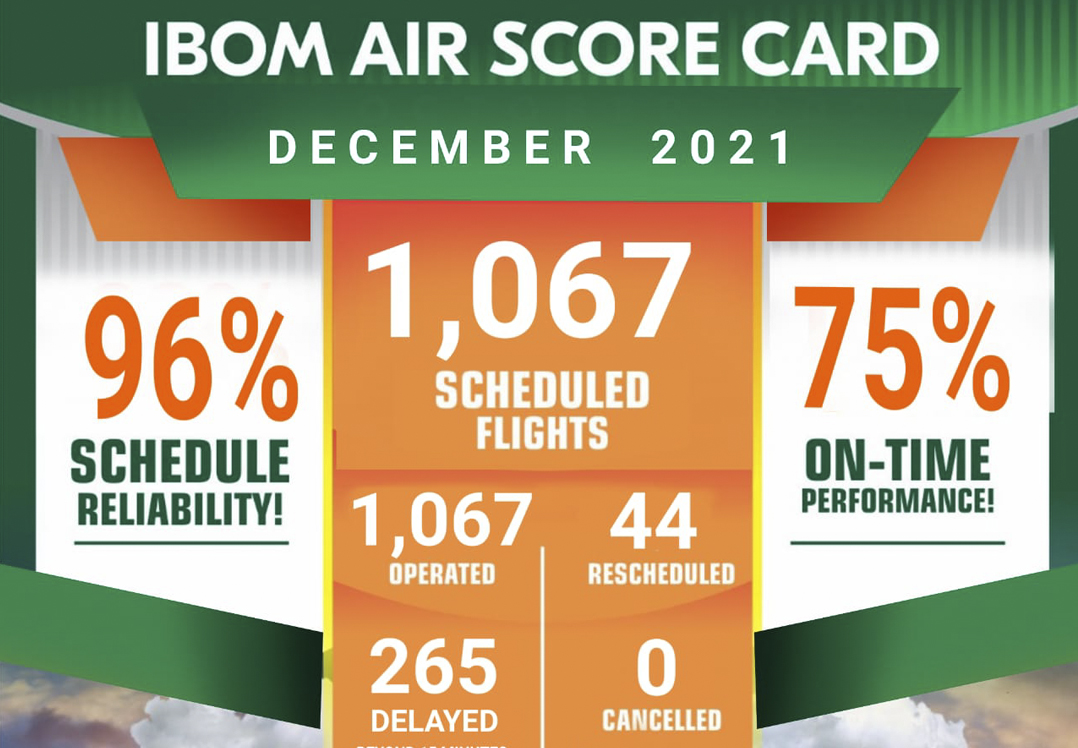 Ibom Air score card for December 2021: 96% schedule reliability & 75% on-time performance.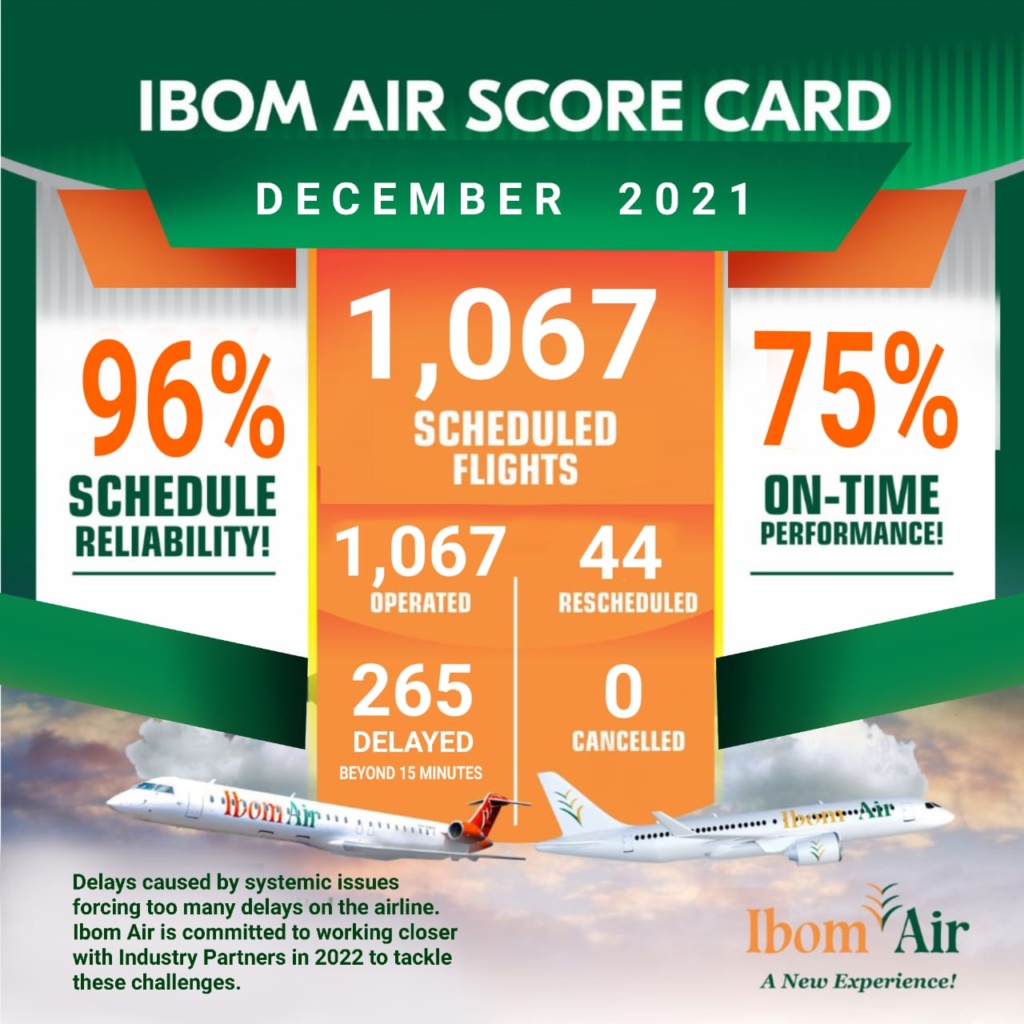 Flights scheduled: 1,067
Flights operated: 1,067
Flights delayed beyond 15 minutes: 265
Re-Scheduled Flights: 44
Cancelled flights: 0
Schedule Reliability: 96%
On Time Performance: 75%
*System issues and weather this time of the year forced most of the delays on our service. Ibom Air will keep working to surmount these challenges.
Book online for daily flights from Uyo, Abuja, Calabar, Enugu, Lagos & Port Harcourt. ⁠ Thank you for choosing Ibom Air for your travels.
⁠