November 2021 On-Time Performance Reporting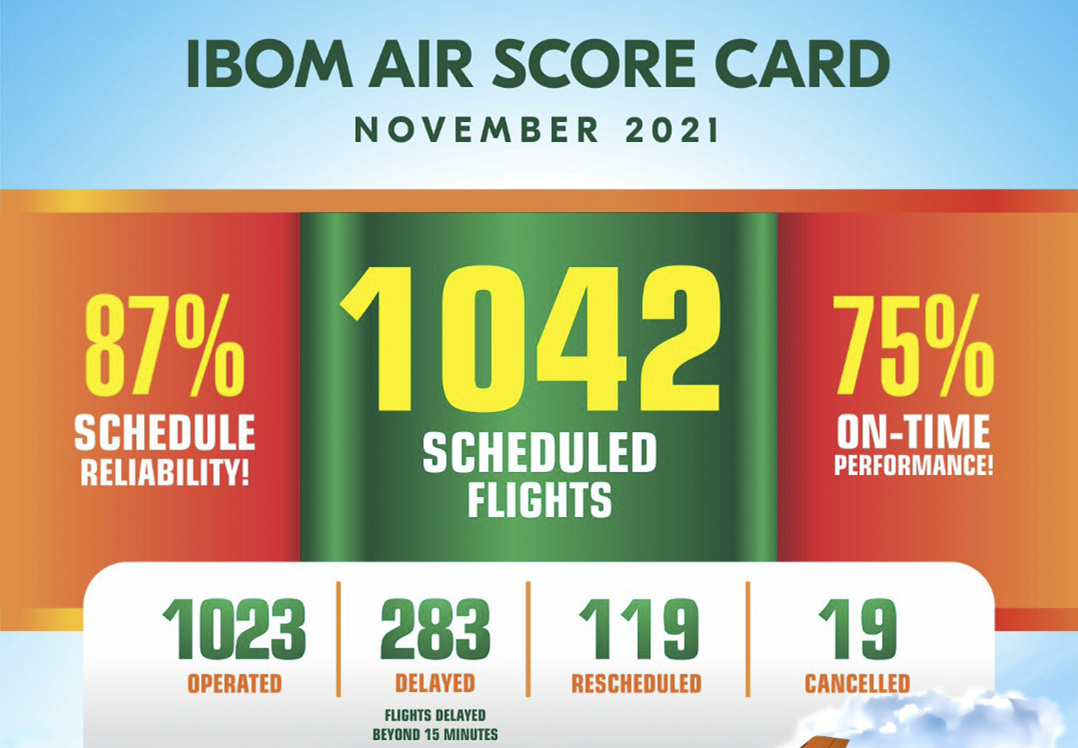 Ibom Air score card for November 2021: 87% schedule reliability & 75% on-time performance.
⁠
Sadly, we stumbled and delivered below our standards and your expectations in November. 🙈 The reasons are not important. It's the results that matter! 🙏🏽 We have gotten up, dusted ourselves and refocused to deliver again on our established standards and your expectations.
Book online for daily flights from Uyo, Abuja, Calabar, Enugu, Lagos & Port Harcourt. ⁠ Thank you for choosing Ibom Air for your travels.
⁠