WEATHER ADVISORY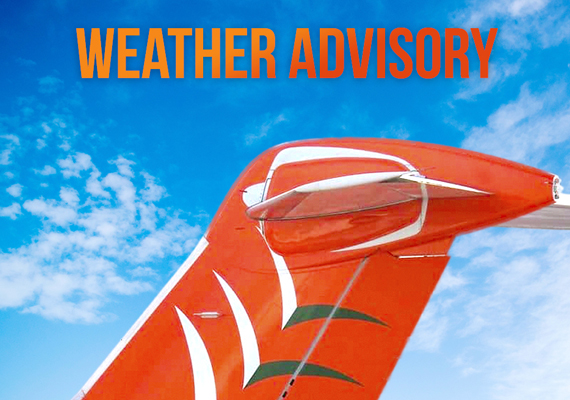 We, at Ibom Air, regret the uncharacteristic delays that you, our valued customers, have had to endure over the last 2 days due to the strong harmattan haze affecting many parts of the country.
Once visibility falls below the specified safe operating distance, flights cannot depart or arrive safely. It is always safer to stay on the ground and wait for weather conditions to improve to above the minimum specified visibility.
Like everybody else in the industry and the general public, we are eager for weather conditions to return to normal so that you can continue to enjoy our schedule reliability and on-time performance safely again.
Thank you for your patience and understanding.
Safety first, always!
Signed:
Ibom Air Management.
---
For enquiries & updates, please contact customer service:
0703.670.2371
0901.515.1780
0708.579.8966
0708.925.0866