February 2022 On-Time Performance Reporting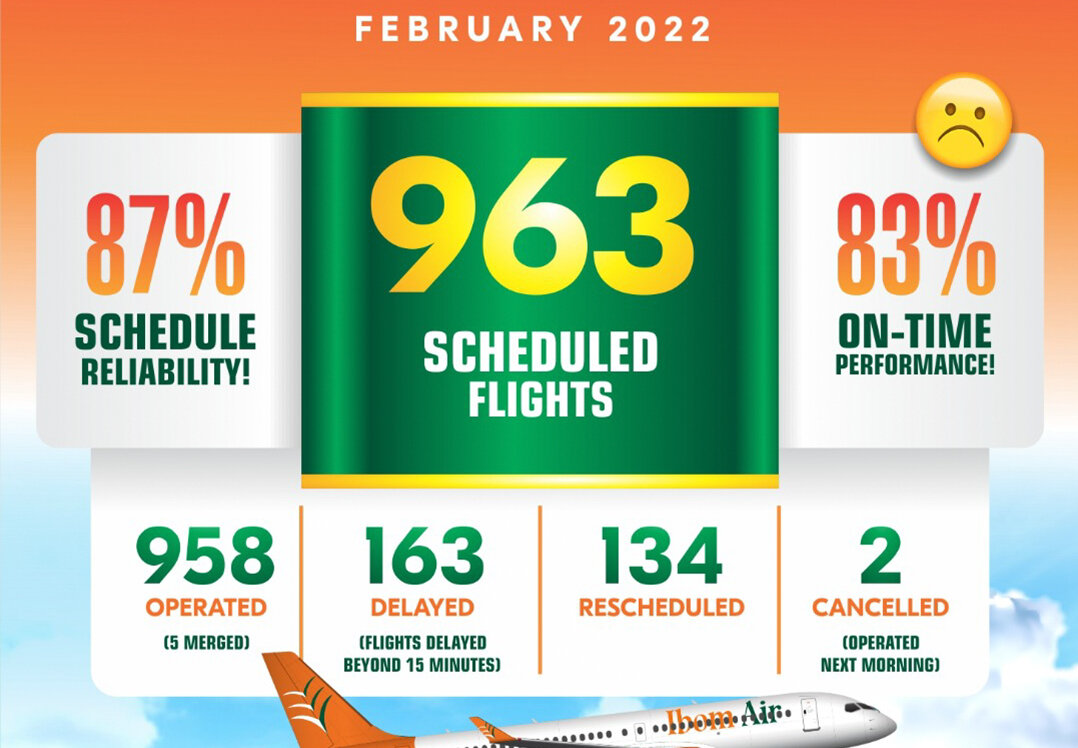 Ibom Air Score Card, February 2022:
Scheduled flights: 963
Operated flights: 958 (5 merged)
Delayed flights (more than 15 minutes): 163
Rescheduled flights: 134
Canceled flights: 2 (Operated next morning)
Schedule Reliability: 87%
On time performance: 83%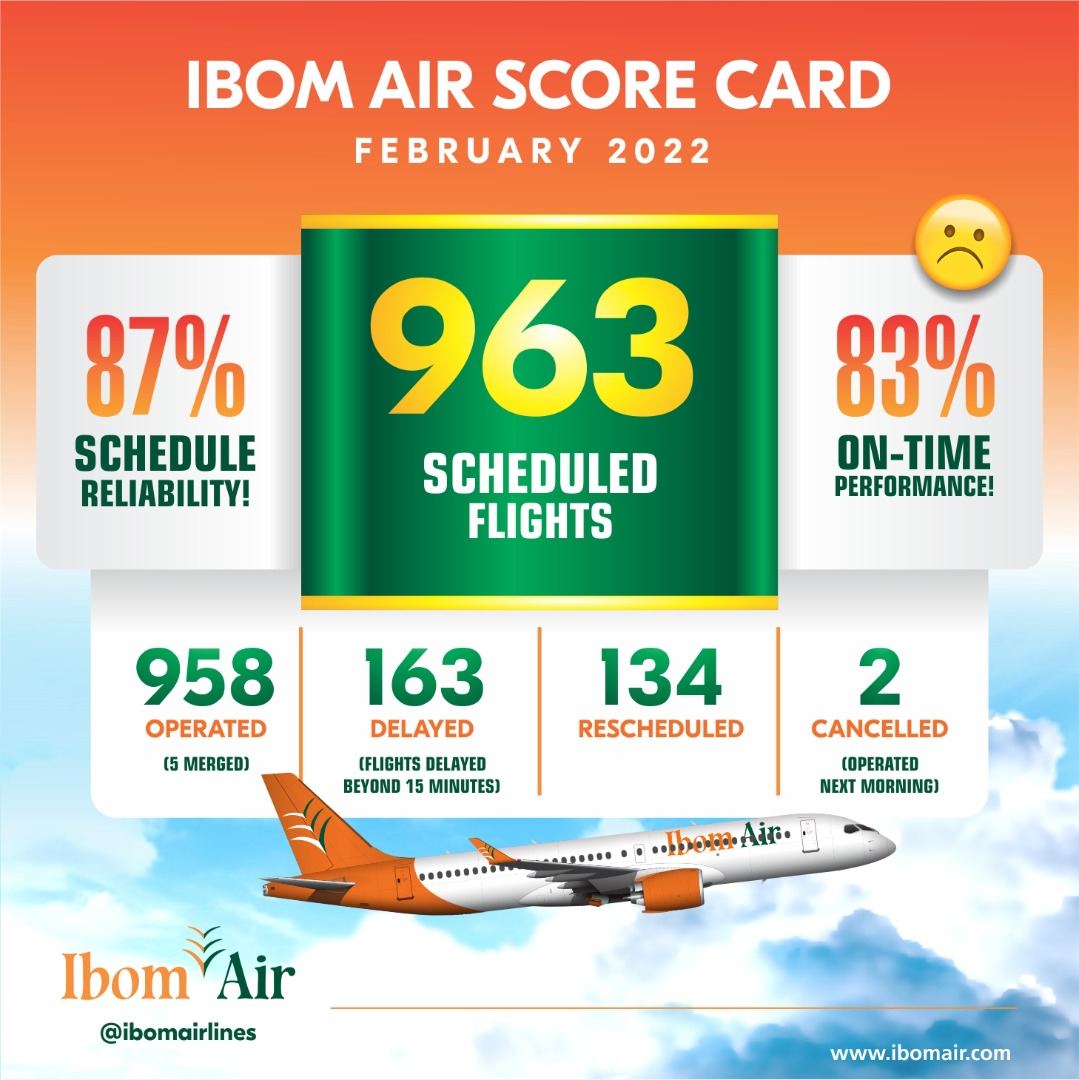 We will continue to work hard to surmount the recent challenges in order to meet our promise to you of schedule reliability and on-time performance.
Thank you for choosing Ibom Air for your travels. We truly appreciate your patronage.
For our previous visit our On-Time Performance Statistics page.