Ibom Air receives ATQ Travellers Awards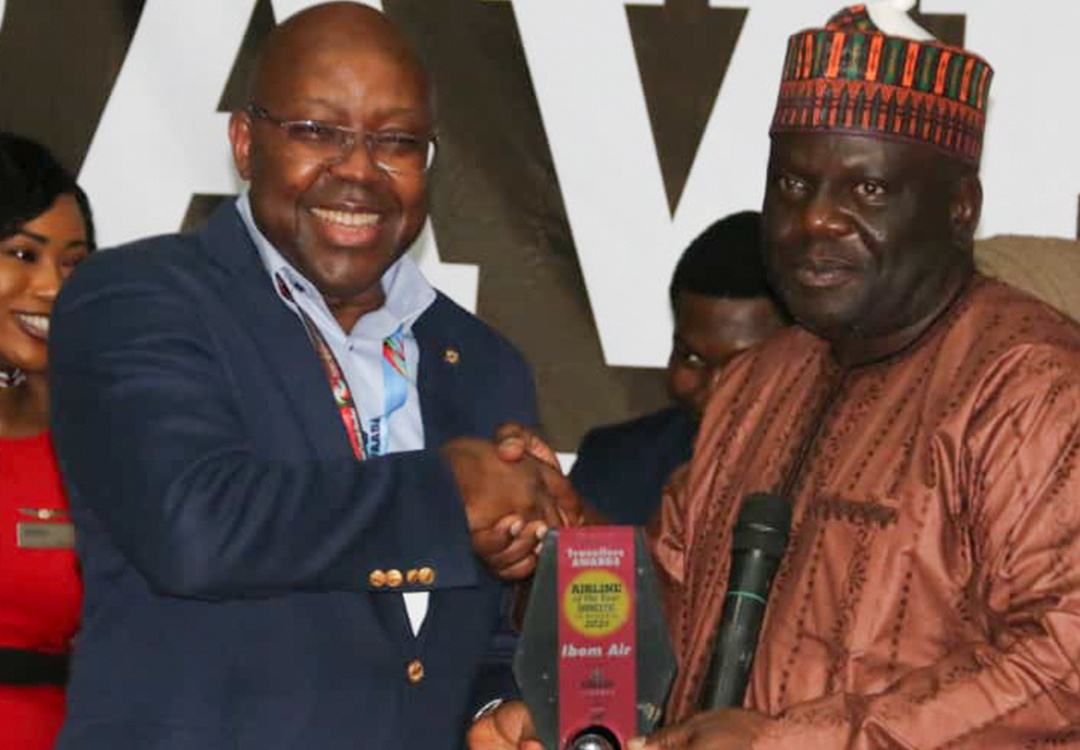 Ibom Air was honored to formally receive the following ATQ Travellers Awards (@atqnews):
🧡 Airline of the Year Domestic 2021
🧡 Best On-Time Performance For Domestic Airlines 2021
🧡 The Aviation Event Of The Year 2021 (for the interlining agreement between Dana Air & Ibom Air)
The award ceremony took place today, March 11th 2022 at the Wonders of Nigeria Expo held at NICON Luxury Abuja.
The awards were received on behalf of Ibom Air by Mr George Uriesi (Chief Operating Officer), Mrs Aniekan Essienette (Group Manager, Marketing & Communication) and Mrs Imelda Aba (Group Manager, Corporate Services).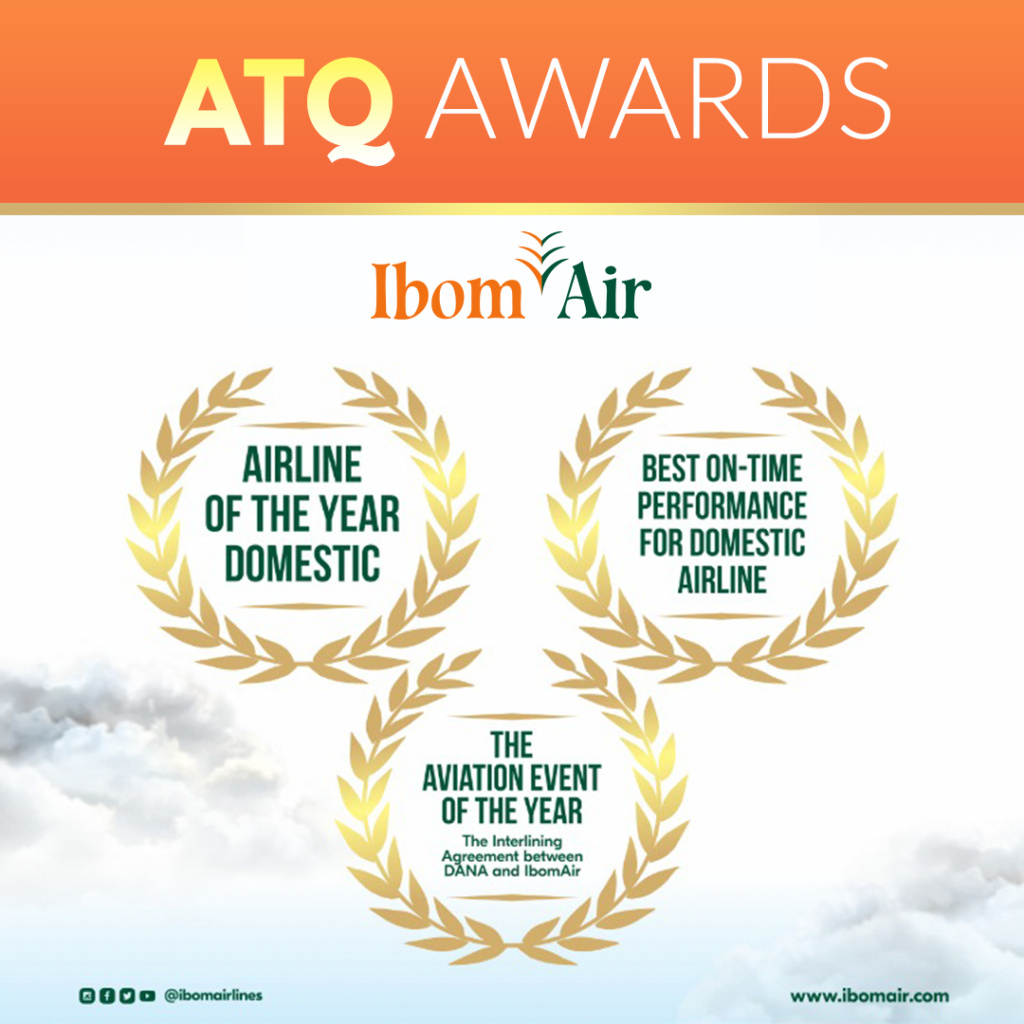 We truly appreciate the awards and would like to take the opportunity to say thank you to all our valued customers. We reaffirm our commitment to you to strive to provide you a top notch travel experience every time you fly with Ibom Air. Thank you for continued loyalty!